Genius Brands Launches Consumer Products Program for Its Frederator Network's Global Phenom and Netflix Series, "Bee and PuppyCat"
New Slate of Licensing Partners Signed for the Brand to Create Products for Tweens, Teens and Young Adults

"Bee and PuppyCat" Apparel Debuts at Hot Topic
BEVERLY HILLS, Calif., May 23, 2023 (GLOBE NEWSWIRE) -- Genius Brands International, Inc. (NASDAQ: GNUS) announced today the launch of the global consumer products' program based on its Frederator Networks' original, critically-acclaimed Netflix series, Bee and PuppyCat, with a roster of new licensing and retail partners signed to launch new products.
From its start as an animated short to a very popular YouTube series on Frederator Network's Cartoon Hangover Channel, Bee and PuppyCat has amassed over 70 million views to date, in addition to 2.5 million fans and counting across all social media channels. Due to this enormous success and loyal fan base, Netflix premiered a brand new series, Bee and PuppyCat Lazy in Space, on September 6, 2022 where it topped the "Best New Shows to Watch on Netflix" lists in New York Times, Forbes, LA Times and more.
Kicking off the retail launch, Hot Topic, Inc. recently debuted Bee and PuppyCat apparel online at Hot Topic and BoxLunch, which will also be available in select stores later this year.
Hot Topic, Inc., VP of Licensing Strategy & Partnerships, Winnie Jaing stated: "Bee and PuppyCat is clearly resonating with fans with its whimsical, cool vibe that translates extremely well into licensed merchandise. We look forward to seeing the line grow beyond apparel."
Genius Brands has also finalized deals with the first licensing partners for Bee and PuppyCat to create products for tweens, teens and young adults, including Sony Music (available on Milan Records, an imprint of Sony Masterworks - global), BOOM! Studios (comics – global), Trends International (posters, stickers – US, Canada, Mexico), Toynk (plush – US, Canada), Youtooz (collectibles, figures, plush – US, Canada, Mexico, UK, and Toy Factory (plush – US, Canada).
Additionally, Crowdmade launched a dedicated Bee and PuppyCat online store, featuring apparel and accessories, mugs, posters, plush, gifts, collectibles and home products.
"The Bee and PuppyCat dedicated store has been an amazing success with high demand and multiple sellouts, and we look forward to working with Genius Brands to create additional products!," stated Jeremy Levin, Senior Merch Advisor for Crowdmade.
Heading into Licensing Expo in June, Genius Brands will be seeking additional categories for the brand such as stationery, publishing, home, hardlines, footwear, gaming, electronics and more, as well as promotional partnerships and collaborations.
Karen McTier, Licensing Consultant for Genius Brands International, commented: "It is incredible how Bee and PuppyCat has skyrocketed to become a critically-acclaimed, breakout hit series, and with all of the awareness around it through Netflix and YouTube, there has been a huge increased demand for products from the fanbase. We are excited to launch the merchandise campaign for the brand with these new licensing and retail partners. This is only the beginning for Bee and PuppyCat as more audiences are introduced to the series, and we expand the consumer products' program into additional categories."
In 2022, Genius Brands, through its WOW! Unlimited Media subsidiary Frederator Networks, partnered with TOHO International, who acquired a 50% stake in Bee and PuppyCat, to co-produce new content and expand the global reach of the property. Genius Brands' consumer products team manages the worldwide consumer products program for Bee and PuppyCat, excluding Asia, which is handled by TOHO International.
Created by Natasha Allegri ("Adventure Time") and produced by Frederator Networks ("Adventure Time" and "Castlevania"), Bee and PuppyCat follows a twenty-something temp worker named Bee and her mysterious companion PuppyCat as the two travel on fantastic adventures across space while taking on various intergalactic odd jobs to help make rent.
About Genius Brands International
Genius Brands International, Inc. (Nasdaq: GNUS) is a leading global kids media company developing, producing, marketing and licensing branded children's entertainment properties and consumer products for media and retail distribution. The Company's IP portfolio of family-friendly content features the Stan Lee brand, Stan Lee's Superhero Kindergarten, starring Arnold Schwarzenegger, on Kartoon Channel!; Shaq's Garage, starring Shaquille O'Neal, coming to Pluto TV; Rainbow Rangers on Kartoon Channel! and Netflix; Llama Llama, starring Jennifer Garner, on Netflix ,and more. In 2022, Genius Brands also acquired Canada's WOW! Unlimited Media (TSX-V: WOW), which includes Frederator Networks, and has also made a strategic investment in Germany's Your Family Entertainment AG (FRA:RTV), one of Europe's largest distributors and broadcasters of high-quality programs for children and families.
Genius Networks consists of Kartoon Channel!, Frederator Networks and Ameba. Kartoon Channel! is a globally distributed entertainment platform with penetration in a vast majority of the U.S. television market and international expansion with launches in key markets around the world. Frederator Networks owns and operates the largest global animation network on YouTube, with channels that boast over 2,000 exclusive creators and influencers, garnering on average over a billion views every month. Ameba is a children's video streaming service featuring engaging programming.
For additional information, please visit www.gnusbrands.com.
About Frederator Studios
Over the past 20 years, Frederator Studios has produced 19 series and more than 250 short films for and with partners including Netflix, Amazon, Google, Nickelodeon, Nick Jr., Sony Pictures Animation, and Cartoon Network, including Butch Hartman's The Fairly OddParents on Nickelodeon, Pendleton Ward's Adventure Time on Cartoon Network and Natasha Allegri's Bee and PuppyCat on Netflix. Frederator Networks is a pioneer in streaming video and a leading independent producer of animation for streaming services, linear television, and on-line video platforms, owning and operating the largest global animation network on YouTube, with channels that boast over 2000 exclusive creators and influencers and garnering over a billion views every month. Frederator is a Genius Brands International, Inc. (Nasdaq: GNUS) company.
Forward Looking Statements: Certain statements in this press release constitute "forward-looking statements" within the meaning of the federal securities laws. Words such as "may," "might," "will," "should," "believe," "expect," "anticipate," "estimate," "continue," "predict," "forecast," "project," "plan," "intend" or similar expressions, or statements regarding intent, belief, or current expectations, are forward-looking statements. While the Company believes these forward-looking statements are reasonable, undue reliance should not be placed on any such forward-looking statements, which are based on information available to us on the date of this release. These forward looking statements are based upon current estimates and assumptions and are subject to various risks and uncertainties, including without limitation, our ability to generate revenue or achieve profitability; our ability to obtain additional financing on acceptable terms, if at all; the potential issuance of a significant number of shares, which will dilute our equity holders; fluctuations in the results of our operations from period to period; general economic and financial conditions; our ability to anticipate changes in popular culture, media and movies, fashion and technology; competitive pressure from other distributors of content and within the retail market; our reliance on and relationships with third-party production and animation studios; our ability to market and advertise our products; our reliance on third-parties to promote our products; our ability to keep pace with technological advances; our ability to protect our intellectual property and those other risk factors set forth in the "Risk Factors" section of the Company's most recent Annual Report on Form 10-K and in the Company's subsequent filings with the Securities and Exchange Commission (the "SEC"). Thus, actual results could be materially different. The Company expressly disclaims any obligation to update or alter statements whether as a result of new information, future events or otherwise, except as required by law.
MEDIA CONTACT :
pr@gnusbrands.com
INVESTOR RELATIONS CONTACT :                                                                        
ir@gnusbrands.com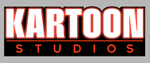 Source: Genius Brands International, Inc.

Released May 23, 2023